Skip Navigation
Website Accessibility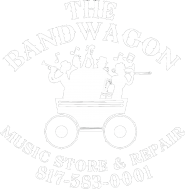 Instrument Care Kits
Our school beginner kits are available to purchase at our wholesale price for your school.
Our beginner kits are custom-built, based on the requirements of your child's band director.
Select your child's school then select the kit needed. Please note that kits will be delivered to your child's school.
If you do not see your child's school below, please ask your child's band director to contact us.
Schools
Alvarado Intermediate

Alvarado Jr. High

Azle Elementary

Brewer Middle School

Forte Jr. High

Glen Rose Jr. High

Godley

Grandview

Hoover Elementary

Irma Marsh Middle School

Loflin Middle School

Peaster

Riverside Middle School

Smith Middle School

Springtown Intermediate

Springtown Middle School

Tannahill Intermediate

Wheat Middle School

Valley View

Norman JH

Benbrook MHS

Jacquet MS

Nichols MS

JP Elder

Hillsboro

Brock