Skip Navigation
Website Accessibility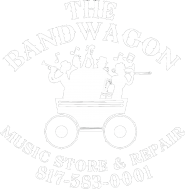 Salyers PCM30 Performance Collection Medium Marimba Mallet
Note: School Accessory Kits are delivered to your child's school.
From Salyers Percussion:


The Salyers Percussion PCM30 Performer Collection medium marimba mallet is Ideal for use
on the middle 3 octaves of the 5 octave marimba. The mallets feature a dual surface birch
shaft consisting of a natural, unlacquered grip area for maximum control. The upper portion
of the shaft portion of the shaft is lacquered for strength and durability. The rubber and latex
core is wrapped with a 100% wool yarn.

The Performance Collection marimba mallets were designed with the serious soloist in mind.
The collection features rubber and synthetic cores with varying layers of latex and a wool yarn
wrap for a warm full-bodied sound.