Skip Navigation
Website Accessibility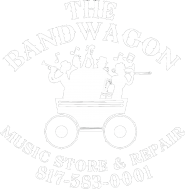 Salyers MAM50 Marching Arts Hard Marimba Mallet
Note: School Accessory Kits are delivered to your child's school.
From Salyers Percussion:

The Salyers Percussion MAM50 is the hardest mallet in the series.
It works well on the upper range of the marimba or anytime a brighter articulation is needed.

The Salyers Percussion Marching Arts Collection is designed to deliver optimum tone and
performance for the Marching Arts activities. The marimba and vibraphone models are wrapped
with extra durable yarn and cord to withstand the extra demands of front ensemble playing.
All models are designed with extra weight to help achieve the maximum tone projection from the instruments.
The unwound models feature 1 1/4" brass weighted heads for maximum projection of tone.