Skip Navigation
Website Accessibility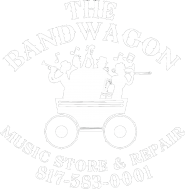 Salyers E60 Etude Series Medium Rubber Mallet
Note: School Accessory Kits are delivered to your child's school.
From Salyers Percussion:

The Salyers Percussion E60 medium rubber mallet features birch shafts
and a full 1 1/8" rubber head.

The Etude Series is designed to be a high quality and economical solution for
percussionists and band directors. The Etude Series is made with the same
quality materials that you will find on many higher priced alternatives. The design,
craftsmanship and material selection set this series apart from other "value" brands on the market today.