Skip Navigation
Website Accessibility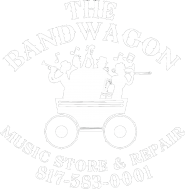 Orion KJ60BK Metronome/Tuner with Mic Clip
Note: School Accessory Kits are delivered to your child's school.
The Orion KJ60BK Metro-Tuner is a metronome and tuner designed for musicians.
The metronome range is from 30 - 250 bpm and the tuning mode is chromatic, ideal for wind instruments.
The KJ60BK also transposes keys.
Batteries and clip-on microphone are included.