Skip Navigation
Website Accessibility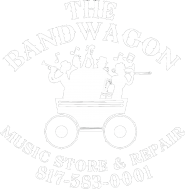 Orion Musical Instruments




Quality Made Affordable



---

A Solution to A Problem
Orion Musical Instruments began as a solution to a problem while Jeff was the Head Band Director at Godley, Texas: finding quality instruments at affordable prices. With Erik Lifchez, Jeff developed the Orion concept. At first, the brand was 'Musician Supply' named for Erik's store in Lexington, South Carolina. In 2014, the Orion name was selected for the instrument line at The NAMM Show in Anaheim, CA.
Development & Review Process
Various adjustments were made to the instruments and/or better manufacturers were found before they hit the Texas market in 2015. Our development process is lengthy and includes discussions with the manufacturers, prototype instruments, rigorous testing by band directors and professional players with feedback regarding the tone, quality, and craftsmanship of the instruments. Our development and review process can sometimes take years, but when the instrument is finally ready for production, we know we have a quality, well-built, affordable instrument.
Our Promise
Orion was born in North Texas, where some of the most discerning band directors teach. Orion has also been in the hands of band students, from beginner to advanced, both on the field and off. In December 2017, Orion made its national debut at The Midwest Band & Orchestra Clinic in Chicago. We stand behind our Orion instruments with one year's free maintenance that covers everything but abuse, neglect, loss, and theft. And yes, parts are available.
At the 2021 Summer NAMM (National Association of Music Merchants) Show in Nashville, our Orion Student Bassoon won Best in Show! Out of all the products at the show, our bassoon was selected as one of the best in the entire show!
About Best in Show
Where to Find Orion Musical Instruments
New Orion Instruments are not sold online. If you want to try an Orion instrument or would like more information about Orion, please contact one of our local authorized dealers. If you do not have an Orion dealer in your state, please contact us at 817-583-0001. Orion Musical Instruments are sold only by our authorized dealers, listed below:
Arkansas




Palen Music Center


4093 W. Sunset Ave., 101
Springdale, AR 72762


(479) 464-8877




Florida - Longwood


Music Shack




702 S US Highway 17-92




Longwood, FL 32750




(407) 678-1765




Florida - Orlando


The Band Room




3233 Curry Ford Rd.




Orlando, FL 32806




(407) 897-7080




Kansas - Overland Park


Palen Music Center




11625 Metcalf Ave.




Overland Park, KS 66210





Mississippi - Jackson


JXN Metro Music




195 Lake Dockery




Byram, MS 39272




(601) 953-0709

Missouri - Columbia
Palen Music Center
2609 E. Broadway
Suite 206/208
Columbia, MO 65201
(573) 256-5555



Missouri - Joplin
Palen Music Center
1202 S. Range Line Rd.
Joplin, MO 64821
(417) 781-3100

Missouri - Liberty




Palen Music Center


340 South 291 Hwy
Liberty, MO 64068


(816) 792-8301

Missouri - Springfield
Palen Music Center
1560 E. Raynell Pl.
Springfield, MO 65804
(417) 882-7000



Missouri - St. Louis
Palen Music Center
4689 Highway K
O'Fallon, MO 63368
(636) 229-1904

New Mexico


Olivas Music




1320 N. Zaragoza Rd. #115


El Paso, TX 79936
(915) 858-6700

Oklahoma - Broken Arrow




Palen Music Center




929 N. Elm Pl.




Broken Arrow, OK 74012




(918) 286-1555




Oklahoma - Oklahoma City


Palen Music Center




7701 North Broadway Extension




Oklahoma City, OK 73116




(405) 896-8111

Pennsylvania




Western Pennsylvania Center for the Arts




300 James St.




Verona, PA 15147




(724) 822-4461

South Carolina - Irmo


Musician Supply




7001 St. Andrews Road




Columbia, SC 29212




(803) 732-6900




South Carolina - Lexington


Musician Supply




718 West Main St.




Lexington, SC 29072




(803) 957-3707

Texas


The Bandwagon Music Store & Repair




102 E. Felix St. S. Suite 102


Fort Worth, TX 76115
(817) 583-0001
Texas - El Paso


Olivas Music




1320 N. Zaragoza Rd. #115


El Paso, TX 79936
(915) 858-6700


Texas - Houston/South Texas
Duane Wood


(832) 231-0875

Utah


Summerhays Music of Orem




1006 South State Street




Orem, UT 84097